It´s a 3*** in the center of Tokyo, but apart from the size of the room (which doesn´t matter!) it puts most 4**** (and possibly 5***** – haven´t really been in any before) hotels to shame.
It has the most fantastic shower, which also has these 3 little jets (see pic) for extra showering pleasure (hur hur, I can hear you laugh dirtily now), a hi-tech toilet that flushes itself and has a heated seat and doubles as a bidet (see pic), TV (only Japanese, but you can pay for international if you like), FREE internet (see pic), the most comfortable, firm bed (back pain sufferers rejoice!) and pillows, and it also has a fridge, hair dryer, complimentary tooth brush, hair brush, tea, a kettle, hi-tech alarm clock, little reading lamp by the bed, and even though I was cold (it was only 0C the other night), the reception gave me a little fan heater (but there is aircon for the summer).
All in all, I´m impressed. You can´t tell, can you?! 😉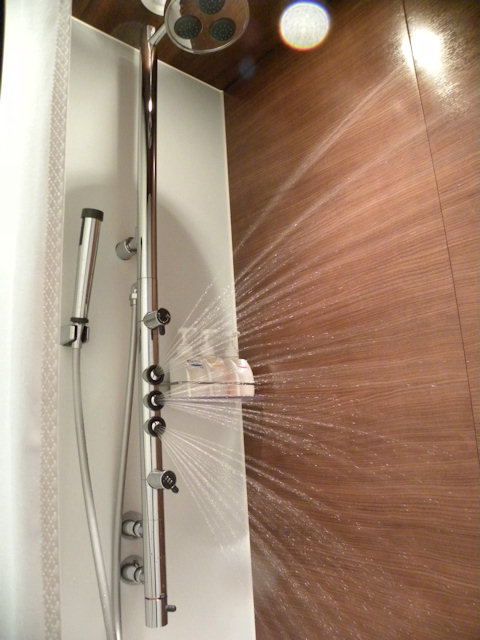 .
Hi-Tech Toilet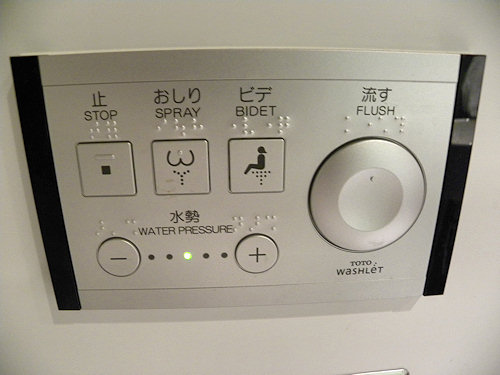 .
FREE Internet!