Went to a sunday flea market near Yurakucho Station this morning. Got a few bits and pieces there, including a nice "hippy" bag and a purple top, that I can actually *wear* back in Lanzarote… what annoys me about clothes shopping, is that when you live on a tropical island, all those nice long sleeved tops and coats and fluffy jackets are really a taboo for you. Same goes for boots.

So I always have to shop "light", otherwise I will never wear things in our Lanzarote heat.
Anyways, on to the Imperial Palace, which wasn´t very exciting really, but walking around the Imperial Palace Gardens was quite nice and it got so hot, I ended up wearing just my t-shirt (must have been way above 20C), and I even got a slight sunburn on the back of my neck! The Tokyo Marathon was on this weekend too and a lot of the runners must have got really annoyed trying to struggle their way past the tourists. 😉
Here are some pics of the Imperial Palace Gardens (nice, Zen ones):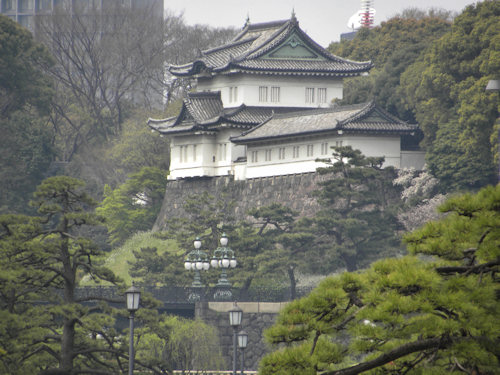 .


.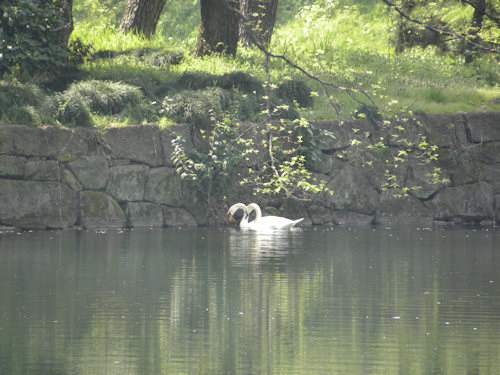 .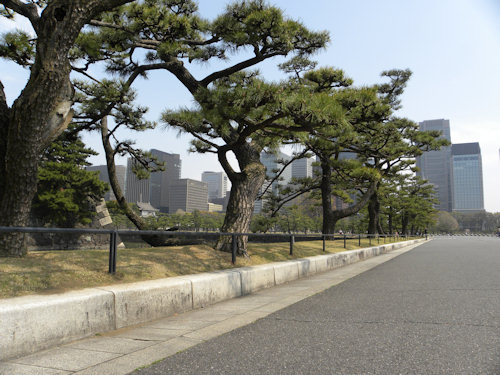 .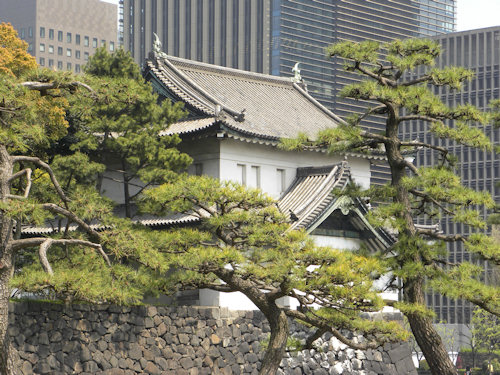 .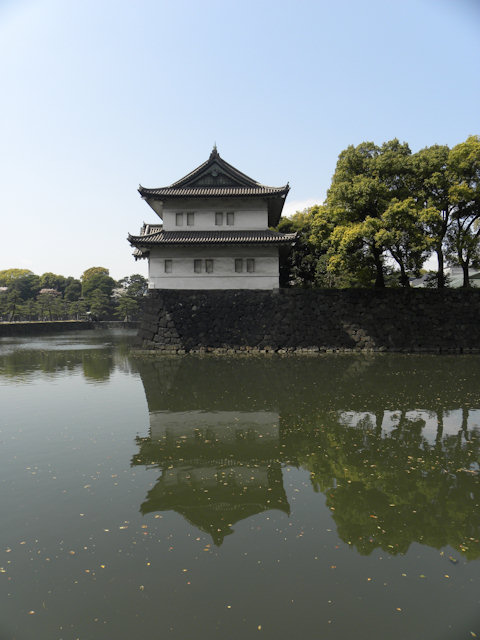 .
Me and the big bad city! 😉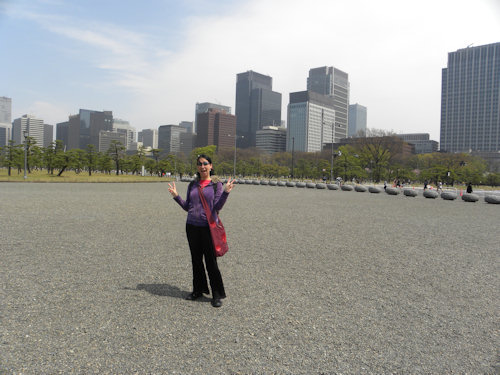 .
Next stop was Tokyo Dome City. There are some of the best rollercoasters in the World, and I got a 5-ride ticket, which I thought would just do the trick really. The "Thunder Dolphin" (that´s the big one you can see in the pics, and video below) was fantastic, oh did I scream, or what, hehe. The "Tower Hacker" was a nice rush too – this one drops you from a height of 80m. The third one was a 4D ride called "Tokyo Panic Cruise", and the fourth one (and last one, because I lost my ticket after that!) I went on was the "Linear Gale", where you got your feet dangling, and go
off at high speed up into the sky and then get dropped backwards… oh
it´s hard to explain…. but that one was excellent too. Like I said, I lost my ticket – I found it again at the bottom of my bag when I got home, so I might go back on the "Thunder Dolphin" again tomorrow (and will try and sneak my mobile phone in so I can video the ride), as I am going shopping in around that area anyway.
Ok, some more pics now and then I´m gonna lie down (aching all over again with the fibro/RA pain, as usual, but I´m glad I am able to do *some* things at least).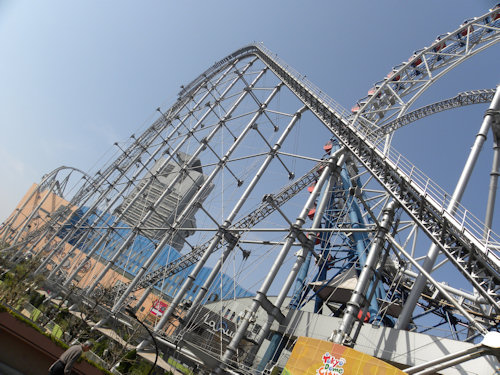 .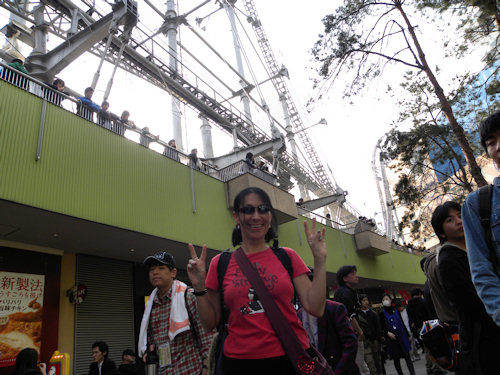 .
.
Oh, and this *giggles* – some of the translations here are hilarious.