Today I went totally mad at the shops and spent about 300€. Argh! But hey, I´m not in Tokyo again any time soon, so I might as well make the best of it. 😉
I was like a kid in toy land on Christmas & her birthday together, going shopping in Akihabara, otherwise known as "Electric Town". This is where all the cheapest electronics shops are all gathered together in one place in Tokyo. What I didn´t know that this is also the anime/comic/sci-fi memorabilia part of town – it´s like Forbidden Planet but 100x bigger and better. 😀
I was reminded by the rain and freezing cold why I moved away from London, and because I was already soaked I didn´t go to as many shops as I would have liked. However, there is just ONE shop I needed anyway: "Yodabashi" (see pic). This is the HUGEST electronics store you can ever dream of, like the biggest PC World you know, the biggest Dixons you know, the biggest Boots you know, all under one roof. I didn´t get the Olympus SP800UZ after all because, even though it has fantastic picture quality, 30x optical zoom and weighs hardly anything, I didn´t like the menus and handling at all. Besides, I have two big cameras already, so why not get a small one? It´s much more handy to take around with you when you´re just doing snapshots, like I am doing here in Tokyo, so I bought a Fuji Finepix Z300 (in my colour, *purple*, yay!), which is an older model from last year, hence I got it cheap for approx. 80€. Also got as many computery stuff as I can easily transport in my suitcase (my limit is 20kg!), and some more make up – yes, they do household stuff there too, including perfumes, bath smellies and make-up!!! I didn´t check out all the floors, only the computer and camera floors, but those were big enough and I was in there for a good 2 hours!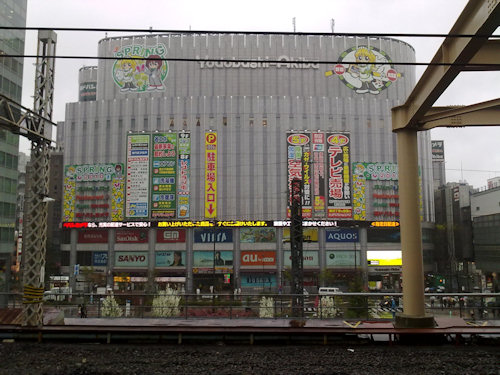 .
Besides, I had no more time to look around more cause I had to rush back to my hotel so I could see my cats back at home on webcam when Anneke (my catsitter) called me on Skype at 4pm (we scheduled this call beforehand). It was the best birthday prezzie to see my babies on the webcam and to see that everything is under control back on the home front. Thank you, Anneke (smile when you read this, hehe).
Went out again a couple of hours later to go to the other cat café that is only a few blocks from my hotel. It was still pissing down with rain and it´s probably only about 5C, and I was frozen stiff with fingers turning numb even through my gloves when I got to the kitty place. I found that they had a Spider and also a Janelle clone! To cut a long story short though, here are some piccies…
Janelle´s male clone


.
This longhaired Scottish Fold looks permanently pissed off because of her tiny ears…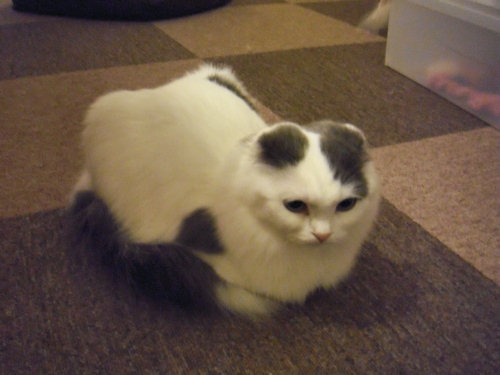 .
Gorgeous, big Norwegian Forest Cat and a British Blue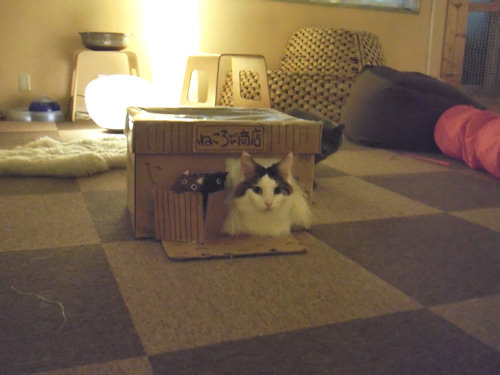 .
Cute, sleepy silver tabby


.
.
On the way back to the hotel I came across another Hello Kitty Shop and got some socks and a camera case for new camera. This one had two floors and oh, I wish I could carry more stuff in my suitcase back with me – the red leather steering wheel cover would have been perfect for my car, but it was sooo heavy! And I would have loved the watch in the center bottom of the pic below, but it cost around 160€. No watch that *I* buy is worth that. 😉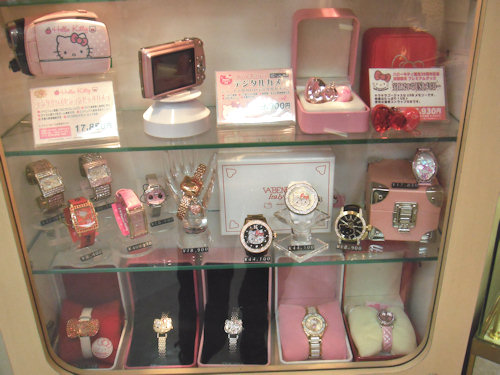 .
I hope that it will stop raining tomorrow (must check weather forecast). If not… well, I´ll see about that tomorrow. 😉